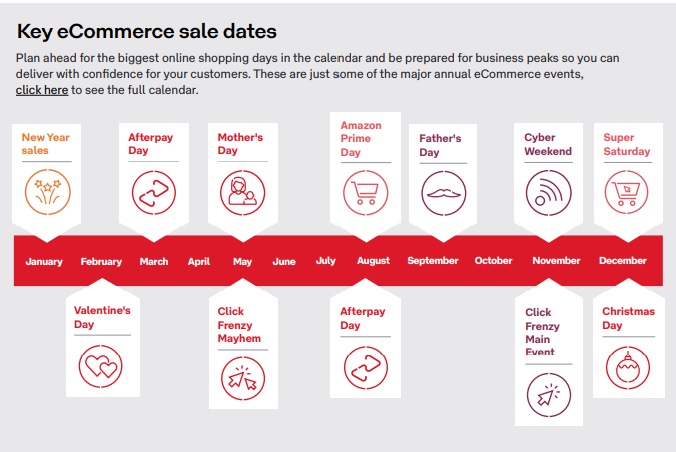 Running a sales promotion is one of the fastest ways to attract more sales, because, everyone loves a good discount. While this tactic means that profit margins may take a hit, the goal is to acquire new customers who will spend more over their customer lifetime with your brand.
Product discounts can be structured in many ways; a simple sales discount (i.e. 30% off), volume discounts (the more you buy, the cheaper it gets), bundle discounts (a product set is cheaper than to buy each item separately), buy one product get another one free (BXGY), or buy one product get another one discounted.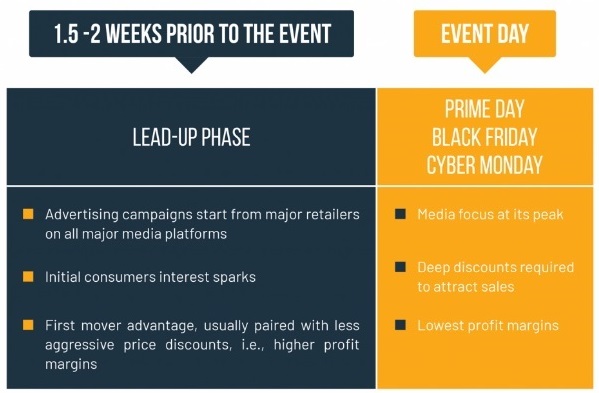 There are strategies you can use to help, including limiting your sales promotion to a few days per month, and making sure your timing is right by using your customer analytics to tell you when your customers are online and spending. For most industries, Sundays and Mondays have the highest amount of eCommerce traffic.
And tapping into major holiday shopping events can outperform any other day of the year. Australia Post recently released a Small Business Toolkit listing key eCommerce sale dates in two calendar formats to enable you to plan ahead for the biggest online shopping days across the country.
This article by Martin Heubel, explains that most shopping holidays have a lead-up phase which allows you to start promoting these events weeks in advance, which can increase traffic from customers who re looking for great deals.
And discounting during this time can covert this traffic into sales, before the event has begun. 
You can find more here – https://auspost.com.au/content/dam/auspost_corp/media/documents/smbtoolkit.pdf