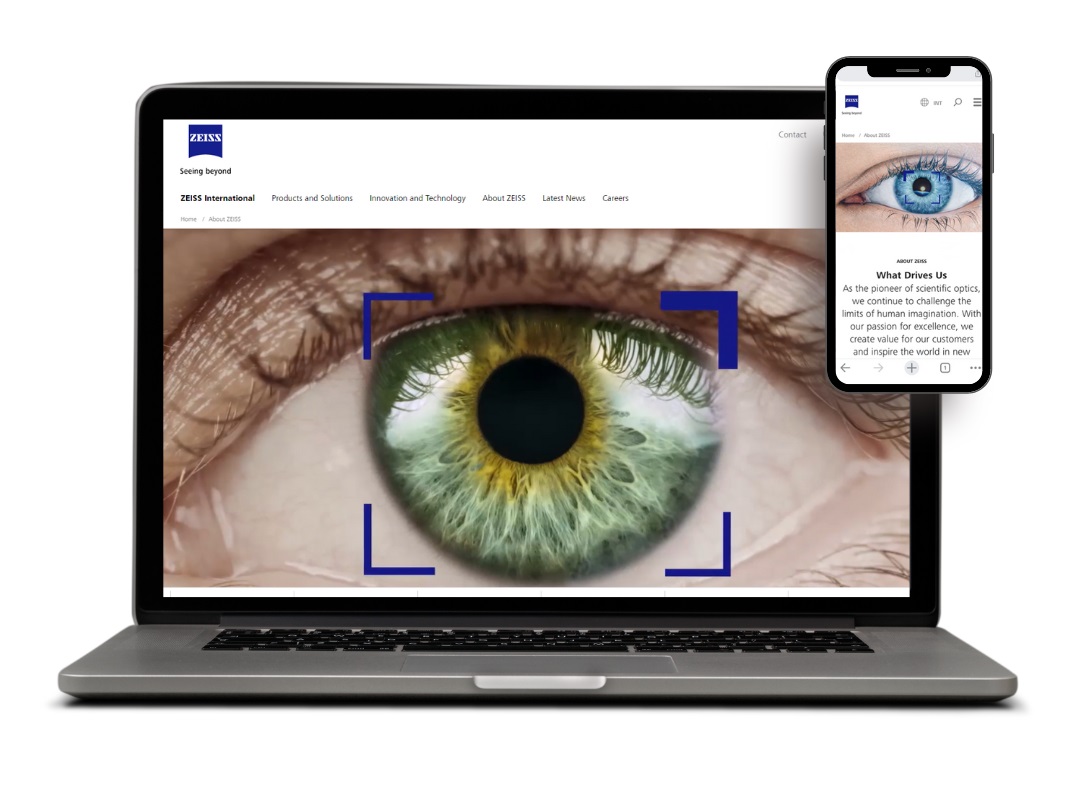 ZEISS is an internationally leading technology enterprise operating in the fields of optics and optoelectronics. With a portfolio aligned with future growth areas like digitalization, healthcare and Smart Production and a strong brand, ZEISS is shaping the future of technology and constantly advancing the world of optics and related fields with its solutions.
The Technology
Built on DBG's powerful eCommerce software LiveCube, the project required a complex partner portal that integrated their internal LabPro software and allowed ZEISS partners to be able to order online.
DBG's custom LiveCube software, a powerful eCommerce platform that is designed to seamlessly integrated with ERP, POS, accounting, and warehouse management systems. LiveCube helps streamline online sales, internal processes, distribution and fulfilment.
LiveCube, based on the latest Microsoft technology, is fast, secure, scalable and designed to include many functions needed in today's fast-moving eCommerce world, with the ability to evolve and continue to push the boundaries into the future.
The Strategy
The research phase included a thorough scoping process to cover the complex requirements for the partner portal. The partner portal needed to be updated once a month with the partners reward balance, varied pricing and currencies based on login data and functionality for partners to purchase their products by rewards points, credit card or both.
The Challenge
The key challenges of the LiveCube Zeiss Partner Portal development were; Linking the unique LabPro codes; the ability for monthly upload of LabPro reward points for partners; automated reward points balance monthly emails to partners; multiple currencies; varied partner and location specific payment abilities.
Additionally, the ability for partners ordering of marketing material in a two stage charging process; and the creation of a complex finance and points reporting to help internal staff better reconcile data.
The Results
The final solution has allowed ZEISS to grow their partnership offering significantly, while also using it as valuable business tool to streamline their business.