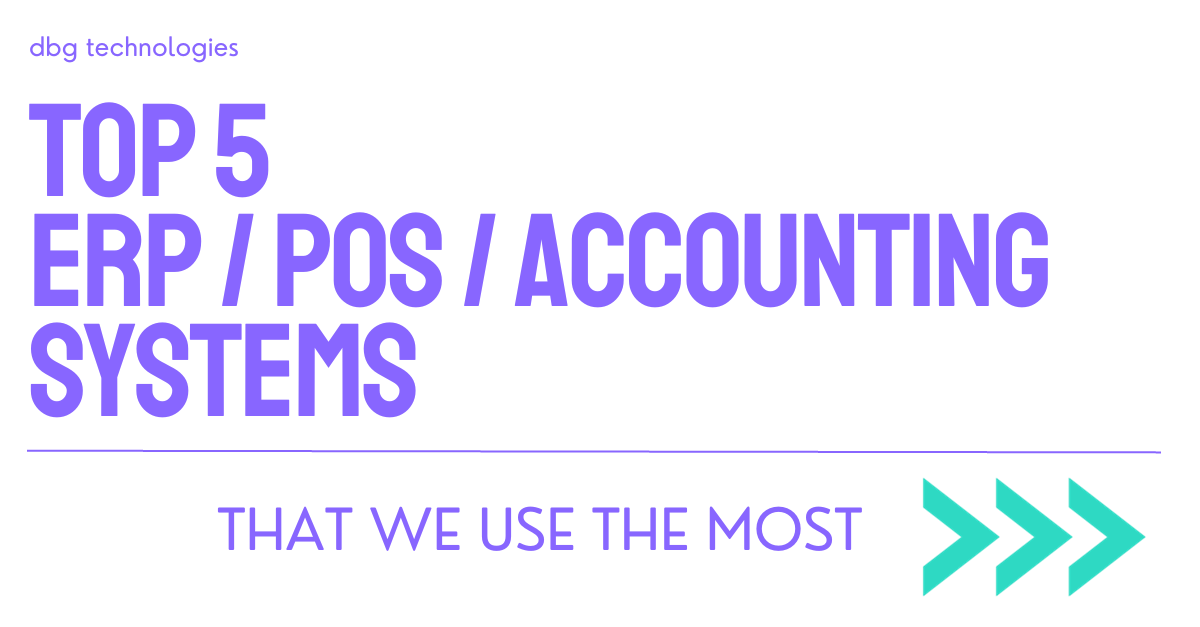 In eCommerce, success hinges on efficiency, accuracy, and adaptability. Two critical components that play a pivotal role in achieving these goals are Enterprise Resource Planning (ERP) systems and accounting software.
Modern ERP systems come equipped with advanced reporting and analytics capabilities. By analysing sales trends, customer behaviour, and operational performance, eCommerce businesses can make data-driven decisions, identify growth opportunities, and optimise strategies. An ERP system helps automate order processing and fulfillment tasks. This means fewer errors, faster order dispatch, and improved customer satisfaction. Real-time order tracking allows both customers and businesses to monitor the status of orders, fostering transparency and trust.
Accounting software is indispensable for eCommerce businesses to maintain accurate financial records. It simplifies tasks such as invoicing, expense tracking, and payroll management, reducing the risk of financial errors and ensuring compliance with tax regulations.
We've made a list of the Top Five ERP / POS / Accounting Systems that we use the most:
1. Tencia
Tencia accounting ERP software delivers an integrated solution that is flexible, affordable, easy to use and is suitable for businesses across a range of industries including; financial and professional services, manufacturing, distribution and wholesale, information technology and associations and not for profit (NFP) organisations.
2. Microsoft Dynamics 365
Microsoft Dynamics 365 is a cloud-based business applications platform that combines components of customer relationship management (CRM) and enterprise resource planning (ERP), along with productivity applications and artificial intelligence tools.
3. MYOB Advanced Business
MYOB Advanced Business is a cloud ERP platform that manages financials, customers, projects and reporting from one integrated system with access to critical information anywhere, any time on any device. Gain a 360-degree view of your business to make insight-driven decisions and automate manual processes and improve productivity.
4. Pronto Xi
Pronto Xi, is an Enterprise Resource Planning (ERP) software, integrates accounting, operational and mobile features in a single system – optimising business processes and unlocking actionable insights.
5. Sybiz Software
Sybiz Software is an Australian software company that specializes in providing business management and accounting software solutions for small and medium-sized enterprises (SMEs) with a range of software products designed to help businesses streamline their operations and manage various aspects of their business, including accounting, payroll, human resources, and inventory management.
ERP systems integrate various aspects of inventory control, including order processing, warehousing, and demand forecasting. This streamlines operations by ensuring that products are in stock when customers want them, reducing backorders and cancellations.
Accounting software allows businesses to track expenses, measure profitability, and identify cost-saving opportunities. It provides insights into which products or services are the most profitable, guiding pricing and inventory decisions. Accounting software generates detailed financial statements, cash flow forecasts, and performance metrics, helping businesses make informed financial decisions.
To fully harness the potential of ERP and accounting systems, integration is key. When these systems work seamlessly together, data flows effortlessly between them, ensuring that inventory updates, sales transactions, and financial data are always synchronised.
Integrated systems eliminate manual data entry and reduce the risk of errors caused by data discrepancies. This results in significant time and cost savings, allowing eCommerce businesses to allocate resources more effectively.
Talk to us today about how we can help your business.