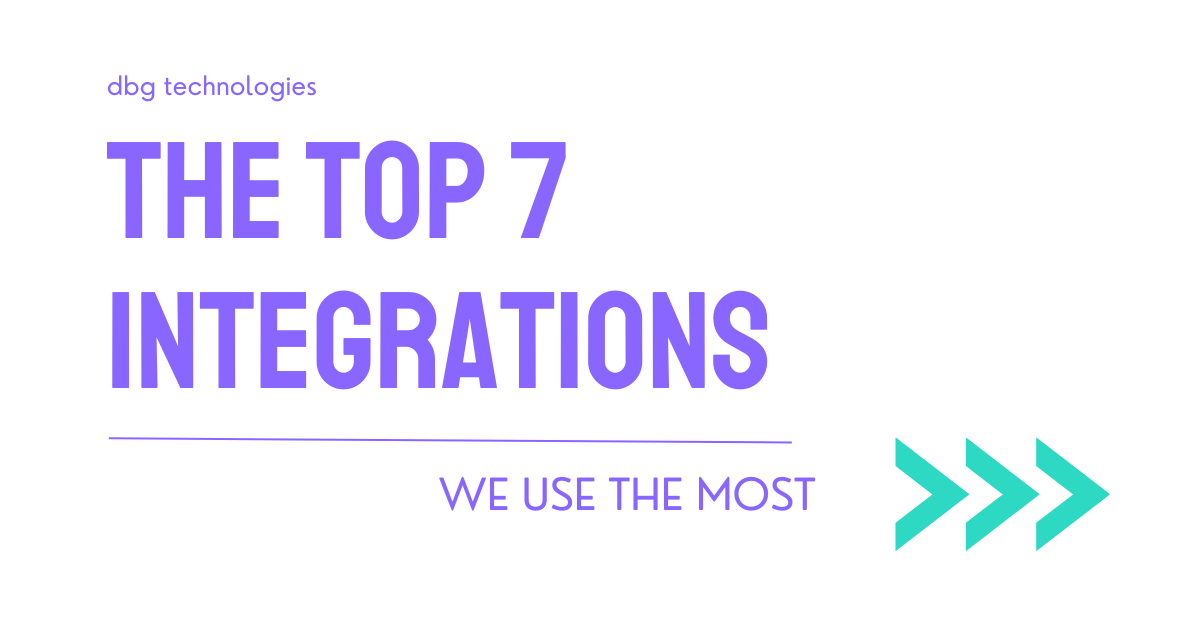 Integrations are vital to eCommerce success, and are critical in helping our customers deliver exceptional results.
After 21 years of working in this sector, we use Integrations daily, and here we have compiled our Top 7 Integrations that we use the most:
1. Google Analytics 4
Google Analytics 4 is an analytics service that enables you to measure traffic and engagement across your websites and apps. it's capabilities include: Automatic alerts of trends in the data, such as increased demand for a specific product; anticipating customer actions by calculating churn probability and predictive metrics, such as revenue estimates from audience groups.
2. Google Maps
Google Maps is a web service that provides detailed information about geographical regions and sites worldwide. It offers satellite imagery, aerial photography, street maps, 360° interactive panoramic views of streets (Street View), real-time traffic conditions, and route planning for traveling by foot, car, bike, air (in beta) and public transportation.

3. Sendgrid
SendGrid delivers transactional and marketing emails through the world's largest cloud-based email delivery platform. SendGrid provides a cloud-based service that assists businesses with email delivery, and manages various types of email including shipping notifications, friend requests, sign-up confirmations, and email newsletters. It also handles Internet service provider (ISP) monitoring, domain keys, the sender policy framework (SPF), feedback loops, link tracking and open rate reporting, unsubscribes, bounces, and spam reports.

4. Mailchimp
Mailchimp is an email marketing platform that helps you reach your audience and grow your business. Mailchimp is free software (subscription costs are charged as your mailing list gets larger) where you can create, send and manage newsletters.
5. Google Shopping
Google Shopping is a comparison shopping engine that allows consumers to research, compare, and purchase products from a broad range of online retailers. By default, ranking of product listings on the Shopping tab is based on relevance to a user's current search terms. Personalised listings on Google are shown to users based on recent activity, such as searches.
6. YouTube
YouTube is a video sharing service where users can watch, like, share, comment and upload their own videos. Uncover business-critical insights about your audience, industry and competitors and identify popular topics and trends.
7. PayPal
PayPal is an online payment system that makes paying for things online and sending and receiving money safe and secure. PayPal also uses a number of features to keep accounts secure, including end-to-end data encryption, optional two-factor account logins and email confirmations for transactions.

Integrations enable seamless connections between different systems, platforms, and tools, empowering eCommerce businesses to enhance efficiency, improve customer experiences, and drive growth.
See our list of Integration Partners here and if you would like to discuss how we can help your business grow with Integrations, please reach out.