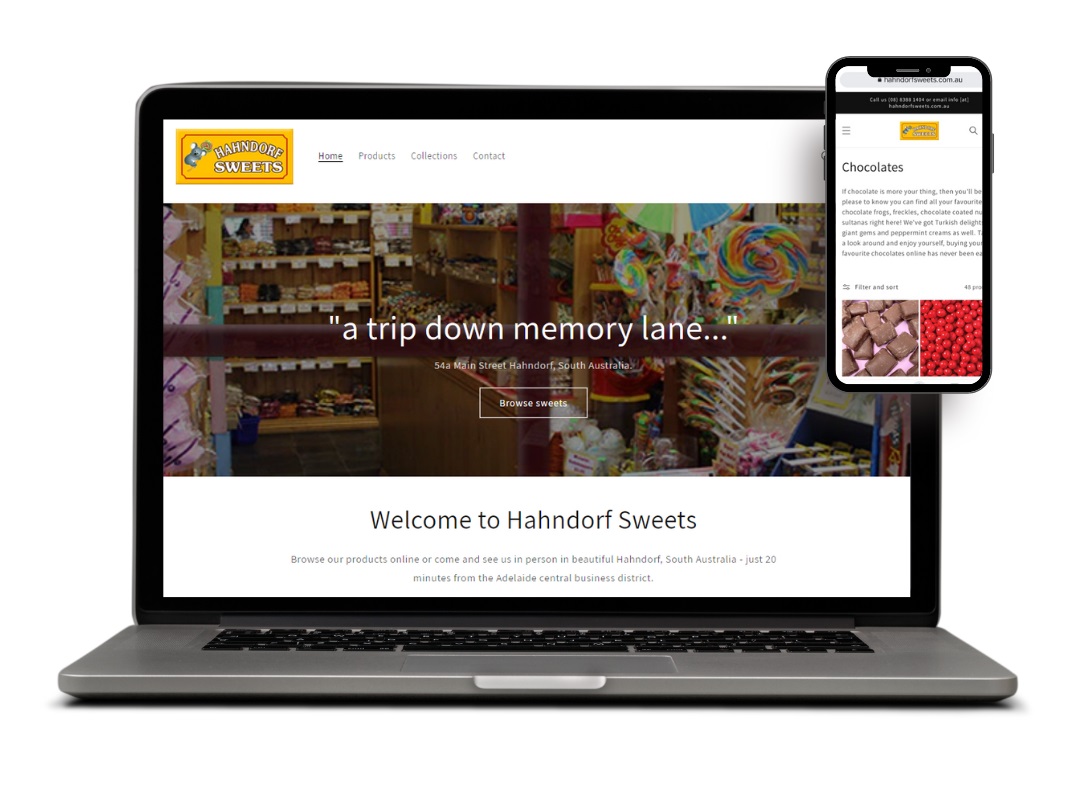 Hahndorf Sweets is an 'old-fashioned' sweet shop with all of your favourite sweets and chocolates. While we have a range of lovely locally-made products, we also have a number of international lines to tempt those who are searching for something from home.
The Technology
Finding a solution for Hahndorf Sweets retail store as well as a wholesale portal, required duplicate sets of pricing, volume discounts, pay on accounts and shipping.
The website had not been upgraded since its launch in 2012 on LiveCube and had been steadily growing over this period of time and was in need of an upgrade. DBG scoped their requirements and based on our findings it was recommended that we migrate from LiveCube to Shopify.
The Strategy
The primary focus of the business is to get people into their store at Hahndorf and to keep coming back based on their experience. The online store allows them to reach a much wider audience and attract new customers.
The Challenge
Hahndorf Sweets were using an older version of the LiveCube CMS (version 3.5) with the latest version being version 4.5. The website was outdated, required updating and was redeveloped and migrated to Shopify. The product migration required several changes and reiteration including adding additional information for weights and shipping.
The Results
The new site provides Hahndorf Sweets with a marketing tool to both drive people into the Hahndorf store as well online orders, with increase conversion rates of orders online from interstate as well as overseas.
Testimonial
"The new site looks more modern and we have already seen more orders coming in. We are looking forward to growing it further"