In quite a landmark move by the search engine giant, an announcement has been made regarding an upcoming change to their algorithm that will negatively affect websites that are deemed not mobile-friendly.
This is a big deal, because Google doesn't usually tell us when it's making a change – it just changes the algorithm and explains later when we're all questioning why sites have been affected.
So what is the change?
From Google themselves:
"This change will affect mobile searches in all languages worldwide and will have a significant impact in our search results. Consequently users will find it easier to get relevant, high quality search results that are optimised for their devices."
What this means is that if your website isn't mobile-friendly, your placement in the search results will be negatively impacted and your competitors who are mobile-friendly could very well rank higher than you.
Some commentators are predicting websites that aren't mobile-friendly could suffer a drop of up to 30% in traffic (Source: Search Engine Land).
How do I know if my site is mobile-friendly?
There are a couple of ways. One way is to grab your smartphone device, open Google and type in your company name. In the results you want to see a little 'mobile-friendly' note next to your listing (highlighted in yellow below):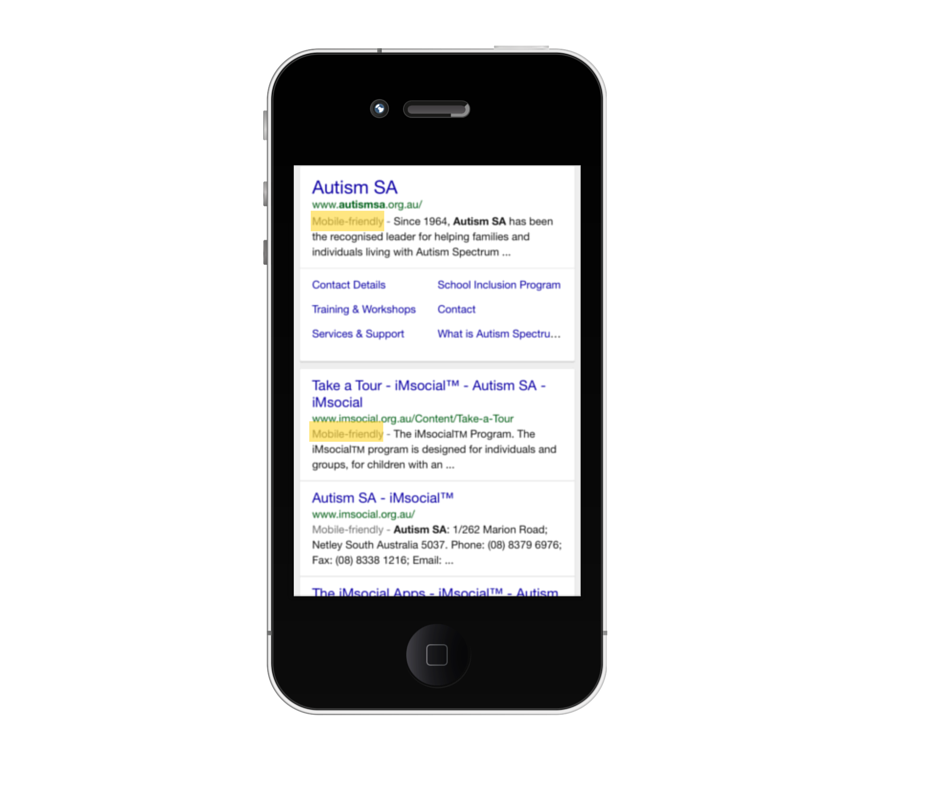 The second way to test is to use Google Webmaster Tools' Mobile-Friendly Test. This allows you to enter the URL of your website, and it will produce a result on whether or not your site is deemed mobile-friendly: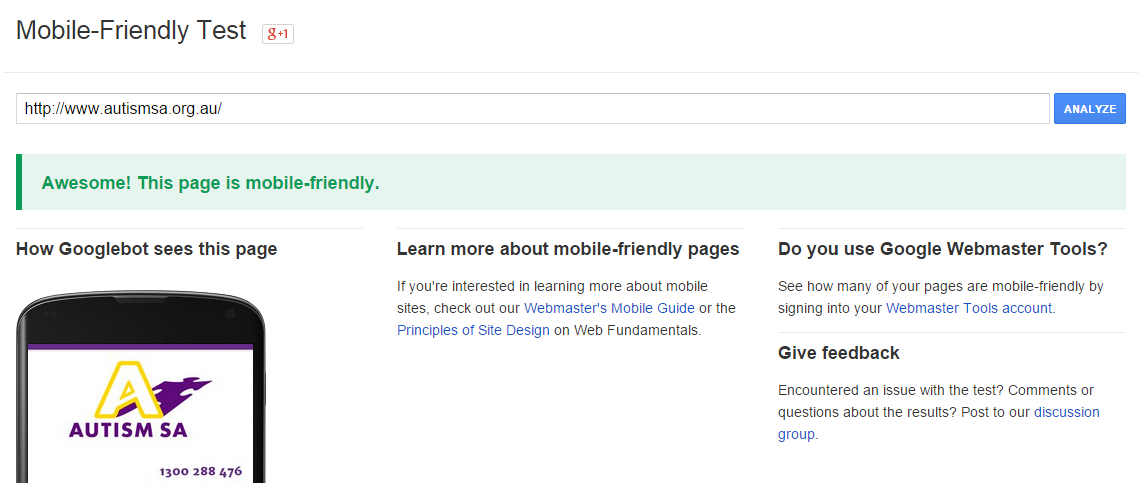 So when is the big change happening?
The d-day for this update is 21 April 2015.
What should you do about it?
If you're unsure, use the Google Mobile-Friendly test on the link provided above. If you find that your website is not mobile-friendly, give your website designer a call ASAP to get this rectified .
If you have any more questions – DBG Technologies are experts in creating responsive websites for businesses, so give our team a call on 1300 723 618.