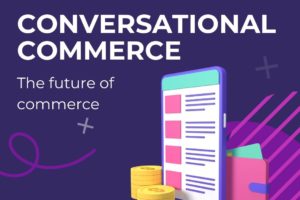 Consumer expert Nimisha Jain has spent the last two decades researching consumers in emerging markets around the world, digging to truly understand who they are, how they live and what they want when they go shopping.
This TED Talk introduces us to "conversational commerce," an innovative retail model that combines the convenience of a digital experience with the personalized touch of a real, human interaction.
Worldwide, 500 million users engage in conversational commerce, spending 40% more, with higher satisfaction and lower returns.
Nimisha says, "shopping is so much more than what you buy, it's a treasure hunt to discover something new, a personalized recommendation from someone you trust, a negotiation to get a great deal. It's social, it's interactive, it's conversational".
She shares examples that show that "people want to buy from other people", and gives the example of hybrid model Meesho which 'combines the convenience and scale of a large company, with the trusted personal relationship that you would expect from the shop around the corner".
Watch her TED Talk here to learn more about her findings and what they mean for eCommerce.