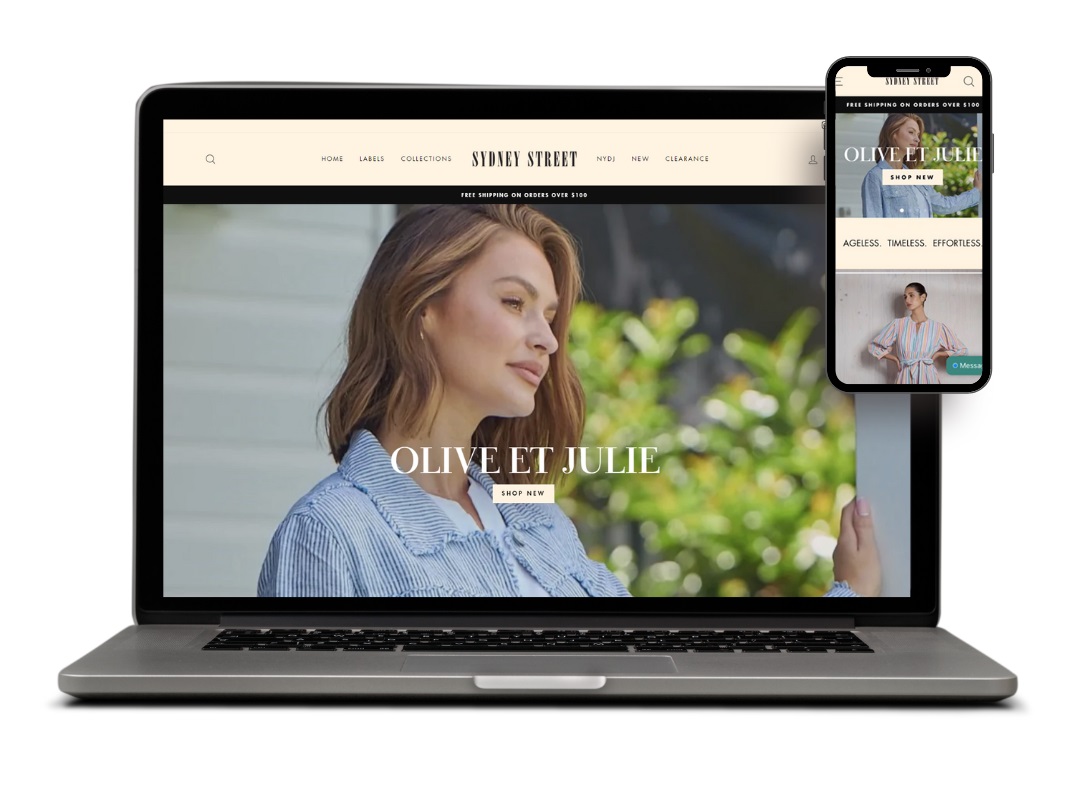 National Award Winning, independent Fashion Retailer Sydney Street, recently engaged DBG to assist with the migration of their store from Frontline to Shopify.
The Technology
Sydney Street's decision to change websites was an easy one to make but the Shopify set up and migration required both time and expertise, neither of which they had.
The Challenge
DBG worked with Sydney Street to migrate their existing online presence to Shopify in 2019. After experiencing significant growth in online sales, Jane and Simon re-engaged DBG to conduct a review of the channel and supporting back-end processes.
The Results
The results of the review included an immediate saving of hours of administration time per week and a recommendation roadmap for ongoing improvements to sydneystreet.com.au and related in-store workflows.
Testimonial
"DBG go beyond technical aspects and tried to understand the business, our website challenges, and then tailored, prioritised and fixed what was most important for us. We chose DBG because of their great reputation for all aspects of eCommerce including Shopify specialisation and value for money. We are so happy with the work we are discussing ongoing Shopify support/improvement services from the team", Sydney Street Owner Jane Rodger
See the revised site here – https://www.sydneystreet.com.au/