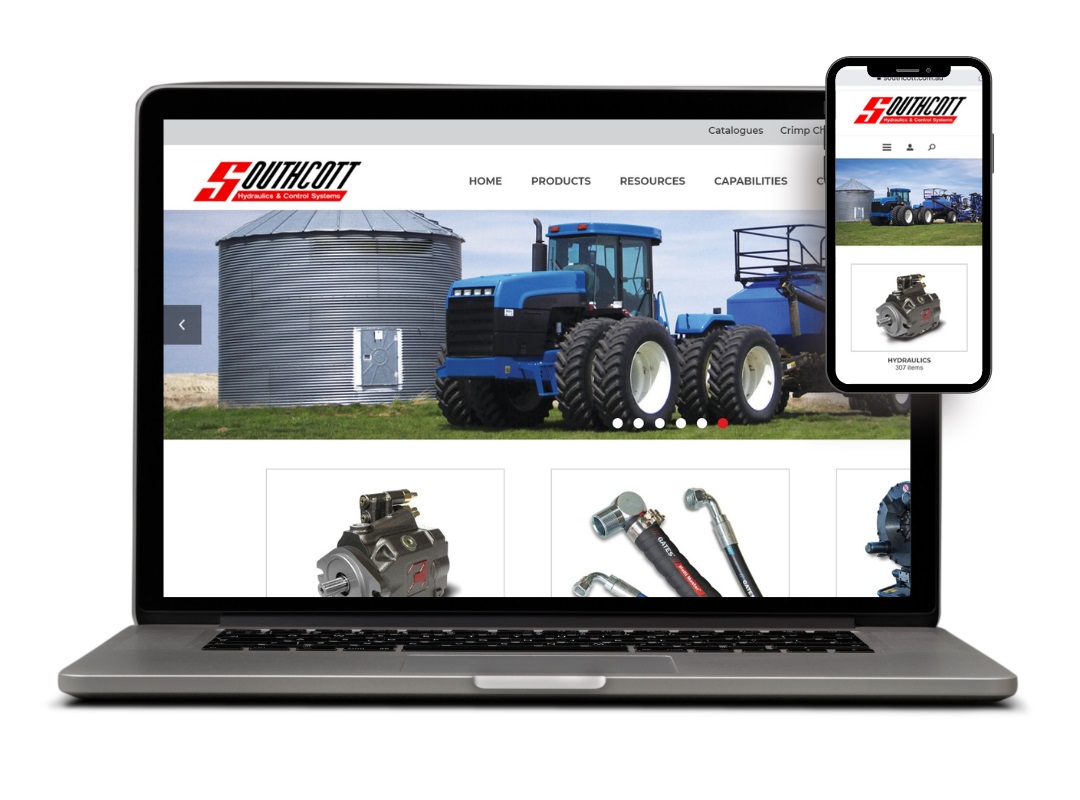 Southcott Pty Ltd was founded in Adelaide in 1886 as a general engineering business by two brothers, James and Albert Southcott. Today, Southcott is the largest manufacturer of hydraulic couplings and adaptors in Australia.
The Technology
 DBG's custom LiveCube software, a powerful eCommerce platform that is designed to seamlessly integrated with ERP, POS, accounting, and warehouse management systems. LiveCube helps streamline online sales, internal processes, distribution and fulfilment.
LiveCube, based on the latest Microsoft technology, is fast, secure, scalable and designed to include many functions needed in today's fast-moving eCommerce world, with the ability to evolve and continue to push the boundaries into the future.
The Challenge
Southcott's outdated, unsupported Magento site had number of security issues and was continually crashing. The website was redeveloped using the latest LiveCube based on Microsoft technology and security, is more scalable, can be integrated with third party software and is easier to use.  The more reliable base will allow Southcott to grow their business.
The Strategy
The new website was required to accurately portray the Southcott brand, be responsive on a range of devices, have user-friendly structure and navigation, a powerful, and an easy to use Content Management System. The solution needed to be able to be scalable in order to integrate with their internal systems and be able to grow as their business requirements changed.
The Results
The new website reflects the Southcott brand, is stable and secure. Southcott can easily manage their product catalogue online and these updates will form the basis for the next stage of integration and business requirements.