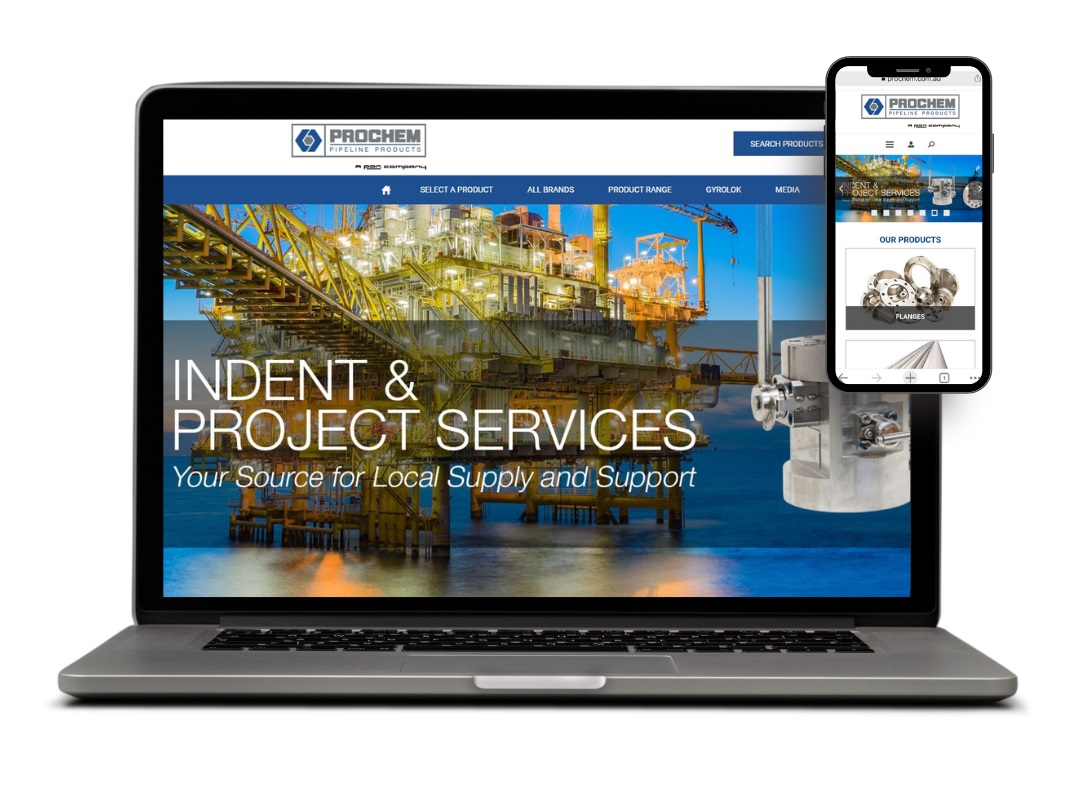 Prochem Pipeline Products, leading stainless steel pipe, tube, fittings, instrumentation and specialised valving products suppliers who provide world class stainless steel products, quality management and expert technical support.

The Technology
DBG's custom LiveCube software, a powerful eCommerce platform that is designed to seamlessly integrated with ERP, POS, accounting, and warehouse management systems. LiveCube helps streamline online sales, internal processes, distribution and fulfilment.
LiveCube, based on the latest Microsoft technology, is fast, secure, scalable and designed to include many functions needed in today's fast-moving eCommerce world, with the ability to evolve and continue to push the boundaries into the future.
The Challenge
Prochem required a new website that integrated with Pronto, displayed products and allowed customers to download product specifications and information. The specific site requirements included a secure B2B customer logins linked to their unique customer account within Pronto to allow them to view their Pronto pricing and place orders via the website.
The Strategy
The website was required to be linked to Pronto and included specific customisations including; warehouse stock customisation, synchronising all 6 warehouses, specific data sets for logged in customers  and Pronto customer special pricing.
The Results
The solution seamlessly linked with Pronto to allow customers to login, view their special and order online, and to allow order flow through into Pronto with their unique pricing. Prochem will use this solution to grow their B2B business with further streamlining of their business.