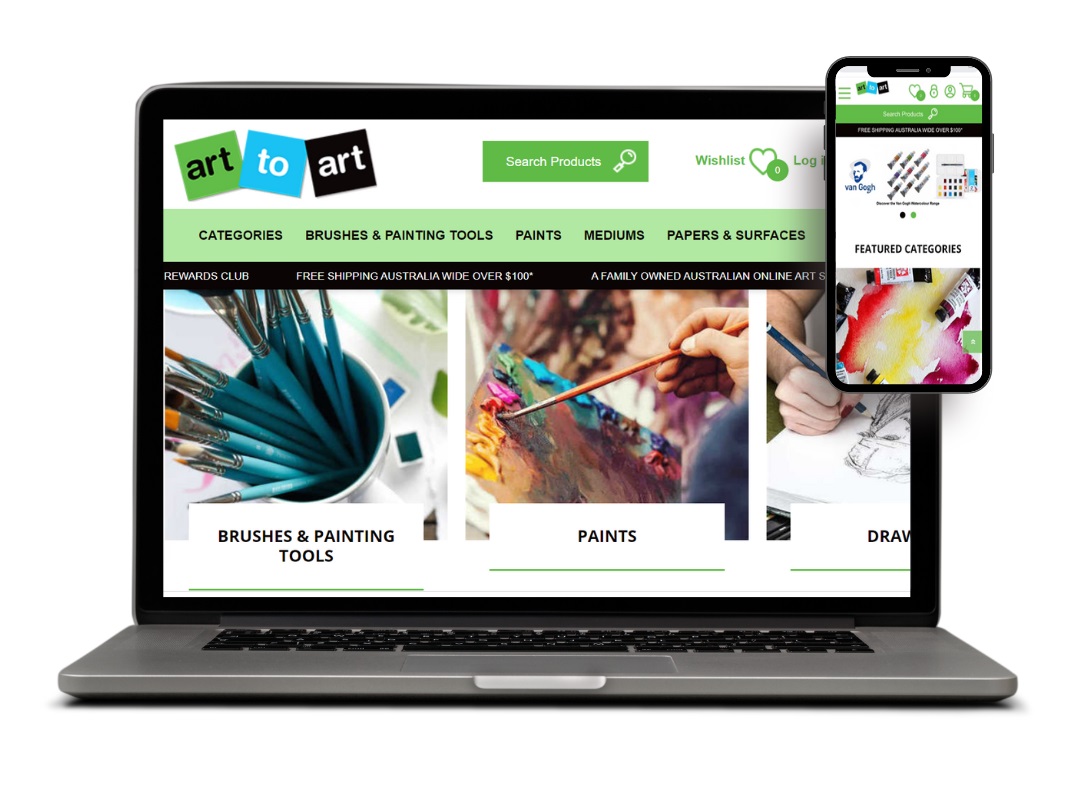 Art to Art is a family owned Australian online art supplies retailer based in Adelaide, South Australia, who stock a comprehensive variety of quality art materials to cater for professionals, students, children & hobbyists.
The Technology
DBG's custom LiveCube software, a powerful eCommerce platform that is designed to seamlessly integrated with ERP, POS, accounting, and warehouse management systems. LiveCube helps streamline online sales, internal processes, distribution and fulfilment.
LiveCube, based on the latest Microsoft technology, is fast, secure, scalable and designed to include many functions needed in today's fast-moving eCommerce world, with the ability to evolve and continue to push the boundaries into the future.
Our custom software 'One Page Checkout' enabled a 39.49% increase in Conversion Rate to sales; increased revenue by 113.86%; and increased number of transactions by 132.98%.
The Challenge
DBG initially started working with Art to Art in 2016 to develop an eCommerce store that integrates with their internal POS idealPOS. The integration required complexities with reward points and multiple physical stores that idealPOS did not adequately cater for.
Since 2016 the solution has been upgraded 3 times, new design, multiple improvements including a One Page Checkout, AfterPay and Klaviyo have been added and the integration further streamlined.
The Strategy
The solution required the ability to be easily customised to suit unique business requirements for Art to Art and seamlessly integrate with idealPOS. The focus of the redesigns, upgrades and improvements was on increasing conversion rate, performance and security.
The Results
The previous Art to Art website was not an eCommerce site. After commencing work with DBG, the site has seen significant growth in terms of customers, orders and requirements to be a significant part of the Art to Art business. This growth required Art to Art to employ additional staff and open a new facility near the Adelaide Airport to cater for the additional stock and order fulfilment from the website.