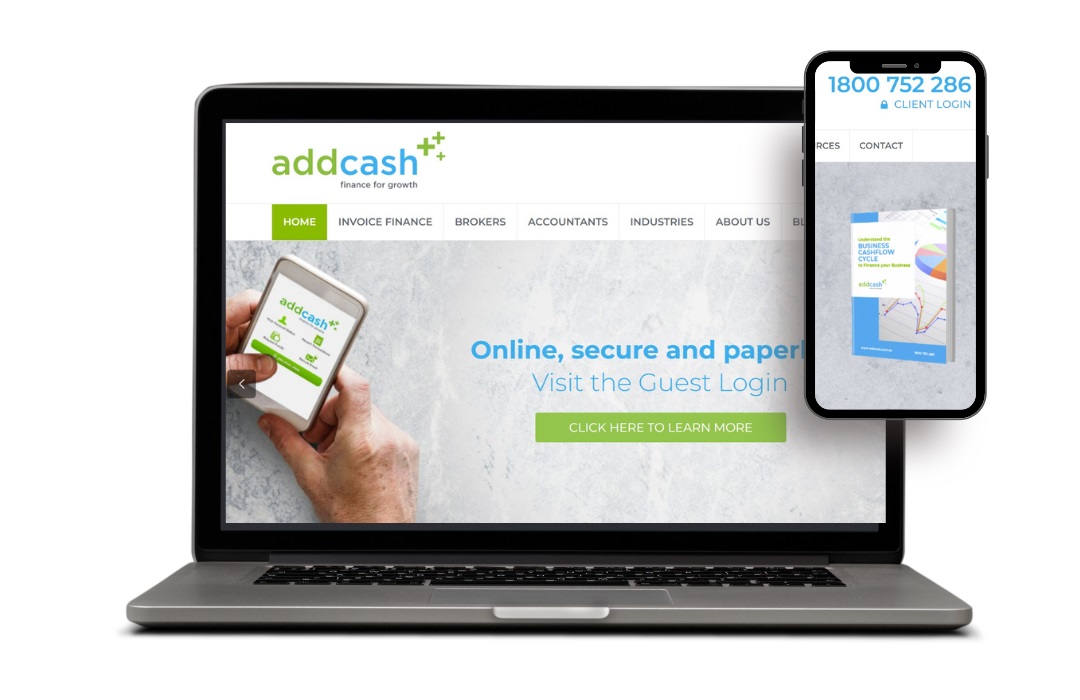 AddCash is a commercial finance company which specialises in Customer Invoice Financing for small businesses. Established in 2003 they have been assisting small businesses across Australia for nearly two decades.

The Technology
DBG's custom LiveCube software, a powerful eCommerce platform that is designed to seamlessly integrated with ERP, POS, accounting, and warehouse management systems. LiveCube helps streamline online sales, internal processes, distribution and fulfilment.
LiveCube, based on the latest Microsoft technology, is fast, secure, scalable and designed to include many functions needed in today's fast-moving eCommerce world, with the ability to evolve and continue to push the boundaries into the future.
LiveCube was required to be integrated with MYOB, Customer Bank Feeds and 2FA for logins
The Challenge
AddCash required an online portal that integrated with their internal systems to work similar to internet banking and allow their customers the ability to view invoices for cashflow funding, maximise available funds, view their facility limit, balance, available funds, uncleared cheques, recent transactions, fund requests, statements and receivables.
The solution is integrated with multiple MYOB databases that require mapping the databases and fields. The MYOB tokens must be continually refreshed and data is continuously validate to ensure consistency and accuracy.
The Strategy
The solution required DBG to work closely with AddCash to document the requirements and ensure the integrity of data and integration. The solution has gone through a number of iterations over the years and continues to be improved upon.
The Results
A seamlessly integrated system that allows their customers to view all of their information, upload new invoices and request available funds. The solution has allowed AddCash to offer the best possible services to their customers and streamline their business.