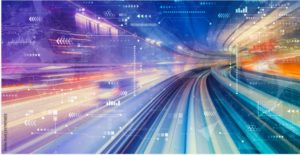 The medium to the long-term growth story of the B2C eCommerce industry in Australia promises to be attractive, with the B2C market in Australia expected to grow by 11.66% on an annual basis.
The Australian B2C e-commerce sector has been picking up the pace for years, and while the global pandemic outbreak has accelerated the shift online, the trend has been increasing for the last four to five years prior to that.
While actual figures vary, the fact remains that those shopping habits are now firmly ingrained and Australians love shopping online more than ever, and the B2C eCommerce industry is expected to continue to grow much faster than physical retail in Australia.
In response to these increased need for better customer tactile, human experiences (the Ayden Australia 2022 Retail Report,73% of Australians prefer to shop in a brick-and-mortar store because of the felt experience), online retailers focus on improving customer experience to acquire market share and enhance revenues.
Faster broadband speeds, more internet penetration, increased digital shopping security and improved technology and software programs have all helped boost the eCommerce movement.
Additionally, increased brand awareness rates, affordable Internet advertising, and social media influences are also factors helping to drive more online revenue.
Other factors to drive omnichannel sales include innovative payment solutions including the Buy Now Pay Later models, Social Media Sales Channels, Start Up Models and Subscription Services.
Now is the time to gear up your site to perform at its best, engage consumers, provide secure transactions and smooth service deliverables.
Talk to us now about how we can help!
https://finance.yahoo.com/news/australia-b2c-ecommerce-market-report-123000546.html
https://www.retailexpress.com.au/blog/online-shopping-vs-in-store-retail-statistics