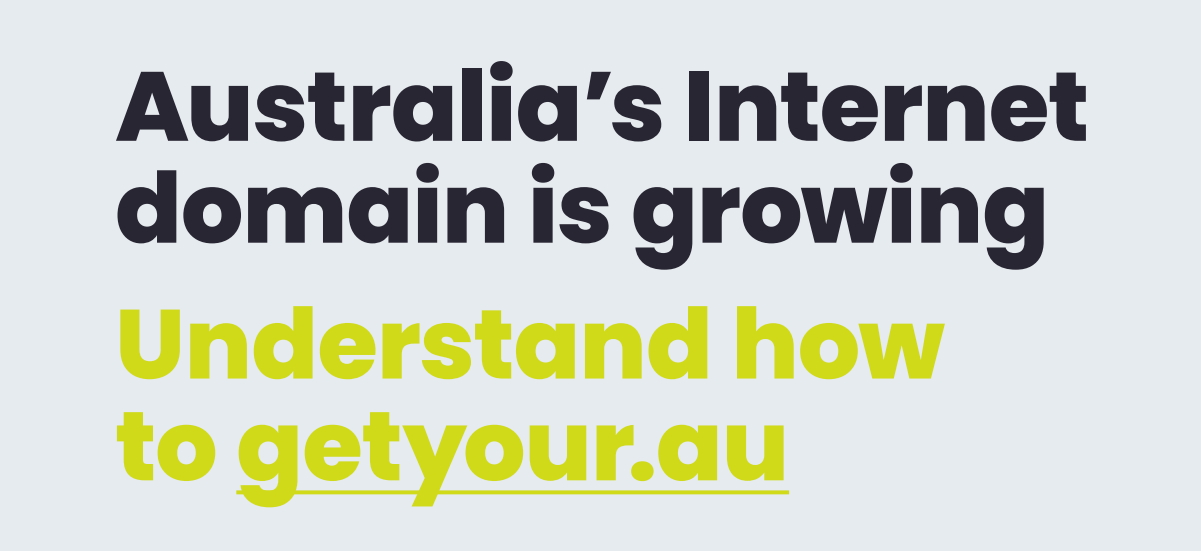 From March this year, an invitation opened to take advantage of a priority opportunity to register a .au direct domain name that matches a company's existing domain names ending in .au.
.au direct is Australia's newest namespace that enables Australian businesses, organisations and individuals to register new, shorter domain names directly before the .au (e.g. getyour.au) and create a distinctly Australian digital presence.
.au direct is an exciting innovation for Australia's Internet domain that will complement the existing suite of Australian namespaces (e.g. com.au, net.au and org.au) and:
• Deliver a wider choice of available names in the Australian domain
• Allow users to register shorter, more memorable online names
• Provide names that are easier to type and display on mobile devices.
Until 20 September, Existing holders of a .au domain name license (registrants) will have the first opportunity to apply for Priority Status to register the exact match of their existing domain name at the .au direct level through the Priority Allocation Process.
As you own yourname.com.au, you might think that you are automatically going to get yourname.au. This is not the case. However, you are likely to be able to get it.
Apply and find out more here