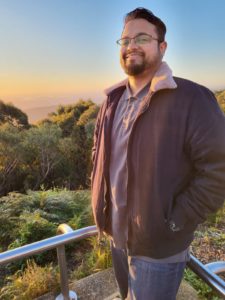 We've recently welcomed to the team Danish Khan, Danish is an Experienced ICT Service Desk Analyst. With a Masters Degree in IT with a focus on Data Analytics, we know he'll fit right in.
In his previous position at the Deparment of Primary Industries and Regions, he provided end user support to agencies such as Defence SA, Department of Mining and Energy and Department of Infrastructure and Transport.
Danish says, "I've recently moved to Adelaide from Melbourne. I enjoy watching soccer and MMA. I'm a bit of a foodie and love travelling".
Welcome Danish!