DBG has been lucky enough to put together a three part series on Email Marketing for local magazine – in-Business. In this third installment, our Managing Director Daniel Wilson helps us to take a look at how to employ email marketing to ensure key clientele are getting the right message, at the right time.
A business must continue to engage with customers on its email database by offering relevant information to retain a strong list. As already discussed in Part Two of this series, the key is segmentation.

It's vital to section your list up into different groups. It's important to recognise you cannot put everyone in the same list because you will want to communicate with them differently. You might have clients, prospects, business partners, staff, website subscribers, seminar attendees – the list goes on. The more you can break down your list and market to them individually, the better your engagement with them will be.
Basically, by configuring content you are ensuring that you send content that directly relates to that particular user. Don't send 'Mid-Year Special For Our Valued Clients" to a group of people who may include non-clients.
Another example might be an online store only sending gender-related clothing or imagery in their emails. If a recipient was to open an email that's full of clothing they would never buy or wear, they'll find it completely irrelevant and will potentially delete immediately.
With these two examples, there's also the likelihood that future emails from the company will have less impact with the recipient.
For businesses such as online stores, the breakdown can be as simple as customers/non-customers, to gender groups or ages groups. The important thing is to treat email marketing as an opportunity to engage with and educate customers.
The best companies will only send you information relating to the product categories, or services, that suit you.
DBG client Snowys – an online camping store – use their email marketing to not only let clients now about sales or new products, but also to send out snippets and links to all of their latest blog pieces. Their blog pieces are centered on being educational and helpful. For example, Quick Easy Food for Camping & Hiking. This is targeted towards their audience, is educational and helpful, and includes information about some of the products they offer.
Respect your database
Another important element of marketing to your database is to treat it with care. Don't abuse your list, as it is a valuable asset to your business and you must avoid sending out uninteresting or unrelated information. Your recipients are key here – and if you start sending them detail that is irrelevant to them, they will start ignoring you, or worse still, they'll unsubscribe.
Stick to a schedule
Scheduling of email marketing is also important. Try to set a schedule and stick to it. If you're going to send monthly communications, make it the first Tuesday of every month (as an example) and then ensure you set aside time in your calendar to stick to this schedule. Your subscribers actually begin to know when they will hear from you.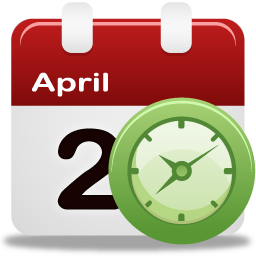 The consideration of the time of day to send your communication is also important. A clothing brand may want to send an email just before lunchtime so their potential customers see the email in their lunchbreak and take the time to browse their online store.
Other businesses would send on a weekday morning when people are active and business-focused. Definitely not on a Friday afternoon when the levels of engagement are down as the weekend approaches!
Maintaining your database
Research shows that email marketing databases degrade by around a quarter every year. It's up to businesses to ensure they are retaining as many subscribers as possible. It sounds simple, but the best way to do this is to ensure your email content is remarkable. Making content remarkable requires a bit of effort and consideration.
By producing content that is informative, interesting and relevant, people are more likely to stay subscribed and then even forward it to friends or colleagues that aren't already on your list.
Interesting content could include product demonstrations, instructional videos, case studies or customer testimonials.