A pinch and a punch for the first day of the month!
Not only is today the first day of the month, it's the first day of April which means April Fools' Day. Each year we see many large, public brands enter the pranking fray – and some of them are pretty darn good.
Here is a selection of our favourites for 2015:
Google Maps – Pacman
Google has enabled an Easter egg in their Maps application that allows users to play the classic Pac-Man game in their local city streets.
Look up your local address in Google (or whatever location you please!), and click the little Pac-Man image in the bottom left hand corner – and go!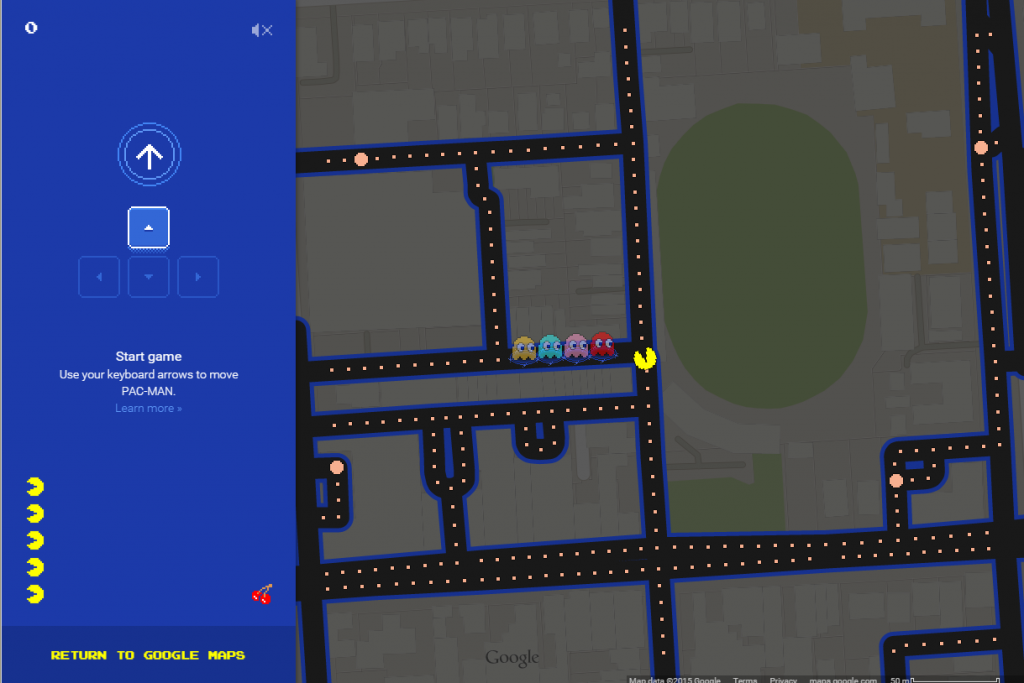 Virgin Australia – Premium Paw Door Entry
This morning airline Virgin Australia has introduced it's dedicated lounge for pets, available only to four legged members of their Velocity Frequent Flyer program. Looks like a good excuse for a cute puppy video to us!
SAPOL – Cat Operations Unit
Just this morning SAPOL (South Australian Police) have launched their Police Cat Operations Unit – "Naturally curious and highly suspicious, the moggie patrols will be deployed during the hours of darkness to utilise their superior night vision."
Well done to SAPOL – they might be in the serious business of enforcing the law, but at least they know how to have a sense of humour.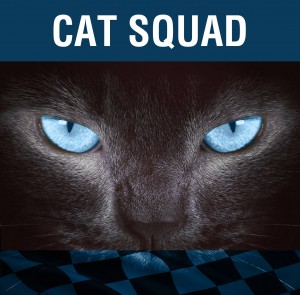 Kogan – Celebrity Purchasers
One of Austalia's largest online retailers Kogan has today replaced their pop-up customer notifications with celebrity versions. Among the pop-ups are Miley Cyrus, Barack Obama (see below), Tony Abbott, Joe Hockey, Bugs Bunny, Justin Bieber and more.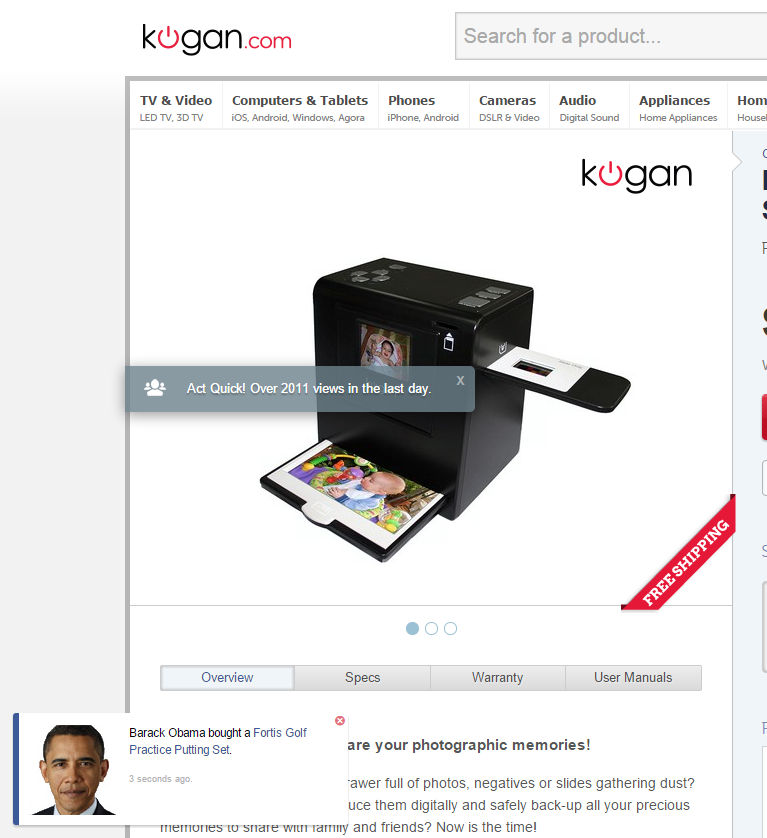 Have you seen any other excellent April Fools' Day pranks?