What We Do
Our key product and service offering includes the creation and implementation of website and bespoke solutions that cater for the following:
Once our solution is delivered, we have a dedicated support team to continue to manage client's needs well into the future.
In addition to our key product and service offering outlined above, we work collaboratively with alliances who provide our clients with services instrumental in having a successful online presence. These support services include branding, graphic design, photography, online marketing, app development and copywriting. We introduce our clients to these service providers and remain involved in the relationship to ensure the success of finalised project.
Our solutions focus on a client's needs. We work together to understand a client's particular online or integration requirements and we then document the requirements in such a way to ensure that expectations of what is to be created are aligned. We then deliver the agreed solution whilst remaining flexible and agile so as to accommodate any changing requirements.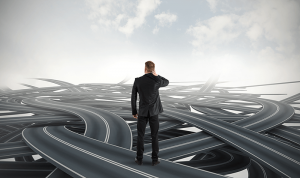 What makes us different?
Our knowledge and expertise in development of online and integrated solutions is a key differentiator. We take pride in being able to solve the unsolvable and to work together with clients to bring ideas to life.
Core expertise that sets us apart includes:
Ability to create and implement customised online stores and solutions
Seamless integration with third party software, or integration between multiple third party solutions
Being able to streamline workflows through electronic means and create systems that add value to a business
Customisation of our solutions to suit a client's unique requirements
Our ability to problem solve and create technology solutions for a business
Our breadth of experience in the online and integration space
A dedicated support team to assist you once your solution is live
All of the above centre around our desire to create mutually beneficial long term relationships with our stakeholders.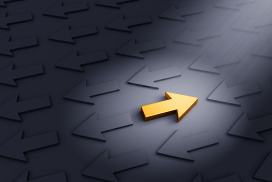 Our approach
To assist with a smooth and effective implementation, we tailor our approach depending upon the size of the client and the challenges within the project. Whilst this flexibility extends to all projects, we rely on our tried and tested foundation to ensure successful outcomes. Our foundation comprises of two distinct phases.
The first phase of the foundation is the Project Scope. This allows DBG to understand a client's unique requirements for the proposed solution. Working closely with clients through various discussions, workshops and documentation phases, we capture the solution requirements which then enable us to provide a formal solution proposal which also includes the required investment by the client for DBG to develop the solution.
The second phase of the foundation is Project Delivery. Within this phase we also have a staged approach that can flex and accommodate to suit a client's particular needs. The base approach in the second phase consists of the following elements:
Design
Development
Quality Assurance (QA) and Testing
Customer User Acceptance Testing (UAT)
Customer Training
Launch
Support
Once a project has been launched, project support is initiated through our dedicated Support Team. This is provided via phone and email and we are able to answer any questions and address relevant issues that may arise.