The School:
Ascot Park Primary School is a Reception to Year 7 School, located in Adelaide's southern suburbs. They are the only specialist physical education and sport school, funded and endorsed by the Department for Education & Child Development, with a focus on soccer and gymnastics in particular.
The Brief:
Create a brand new website that works on all devices
Offer a content management system that will give the school control over the website content.
Provide focus on the specialist sport programs that the school has to offer.
Offer a way for the school to showcase their upcoming events.
Include links to social media platforms that the school is utilising.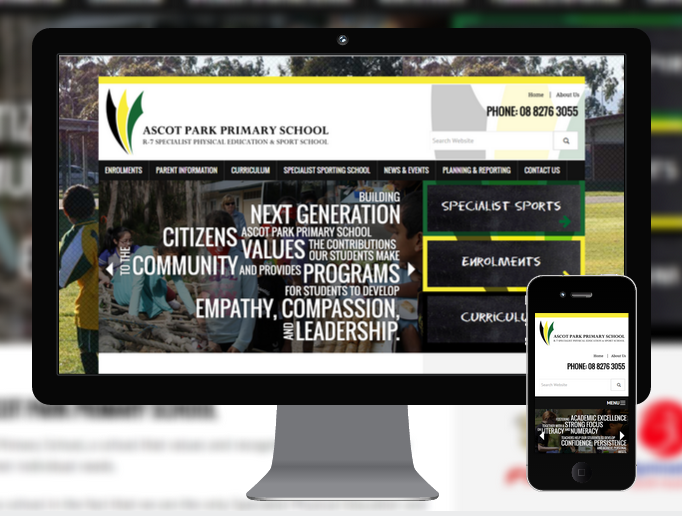 Website Design:
The design of the Ascot Park Primary School website needed to be friendly and simple, with a focus placed on incorporating imagery that was reflective of the school environment, and in particular the specialist sports programs they offer.
We also needed to highlight three key areas at all times: Specialist Sports, Enrolments, and Curriculum. These are available on every page, with a blackboard-appearance and featuring the school's three distinct colours of black, yellow and green: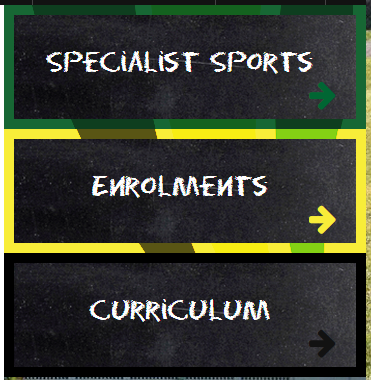 Content Management System:
The open-source content management system called Orchard was selected to power the Ascot Park Primary School website. The easy-to-use content management system allows the staff at the school to edit all pages on the website, insert News items, update the rotating banner on the homepage, embed YouTube clips into pages, hyperlink to other websites, insert pictures into pages, embed PDF documents such as school newsletters, and more.
Ascot Park Primary School also selected our Events module, which was added into the content management system to allow for the school to post all upcoming events such as information nights, parent teacher interviews, sports carnivals and more. An event feed was then added to the homepage for the quick and easy showcasing of events to website visitors.
The Result:
The Ascot Park Primary School website now acts as a community engagement tool for the existing school community where they can receive regularly updated information such as newsletters, upcoming events, and curriculum information.
The website also acts as an effective marketing tool to showcase the school's specialist sporting programs, and to encourage online enrolment enquiries.
The new website is also responsive so it works on all devices from smartphones, to tablets, to large-screen PCs, meaning that all users get the same, well-designed experience, regardless of how they are accessing the website.